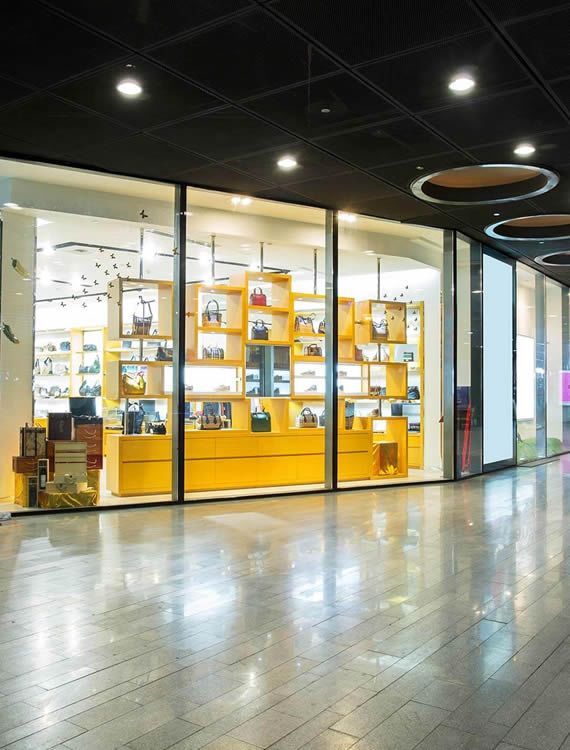 Aluminium Windows and Shop Fronts in Sydney
If you own or manage a retail or hospitality business, you know how difficult it can be to make sure that the premises is maintained to the requisite standards, let alone looking polished and presentable. At Glassified, we can help take some of that load off your shoulders — let us be the glaziers you call for all your commercial needs.
If there is one part of your bricks and mortar store that is really going to sell your business, it's your shopfront. Despite the old saying, we always judge a book by its cover and the shopfront is essentially the cover of your business. The better your storefront is presented, the more likely people will want to find out more. In a city that thrives on its retail opportunities, the competition for customers has never been greater.
Increase your potential to score those much sought after customers by having Glassified provide their expertise for your store. We strive to design and create aluminium shopfronts that engage passing customers and drive business.
Contemporary Shopfront Designs for All Kinds of Retail
From fashion retailers through to fish and chip takeaway shops and everything in between, Glassified can transform your storefront with a stylish contemporary design that has instant visual appeal. There are numerous benefits to opting for aluminium shopfronts; the metal is highly versatile and can be moulded into many different shapes, and it's also durable and capable of withstanding Sydney's dynamic weather patterns. An aluminium shopfront is additionally cost effective, which is typically very appealing for small to medium businesses, plus it's a safe and renewable material to use.
Call Us Today to Choose Your Product
Get in touch with us today online or call us at 0477 507 507 to know more about the aluminium sliding doors
24/7 call-outs
Highly competitive rates
Expert workmanship
Both repairs and replacement
Reliable service
100% Satisfaction Guaranteed
Get a Free Quote for Aluminium Shop Fronts Sydney

To find out more about what we can offer to meet your Aluminium Shop Fronts Sydney Sydney needs, and to organise an obligation-free quote, get in touch with us today on 0477 507 507 or email us at info@glassified.com.au. Whether you are ready to get started or just have a simple enquiry, we are more than happy to discuss your options.